---
ECOVTC, your private driver in Strasbourg ensures your travel to :
Alsace & its area,
All France,
Germany,
Switzerland,
To and from Stations & Airports
---
ECOVTC – Your private driver in Strasbourg,
Alsace, Germany & Switzerland
---
---
ECOVTC is your specialist in transport with private driver in Strasbourg, Alsace. We offer you tailor-made solutions adapted to your needs, in VIP comfort and any destination on request. We are at your disposal whatever your request. We serve Strasbourg as well as Strasbourg Airport and all the cities in the region. Our vehicles are comfortable and at your disposal whatever your destination.
ECO-VTC guarantees you a professional, punctual, available driver, with a perfect knowledge of the region and traffic in order to make you arrive at your destination on time and in complete serenity. You can book your private VTC driver in Strasbourg online or by phone. We are at your disposal 24 hours a day, 7 days a week.
---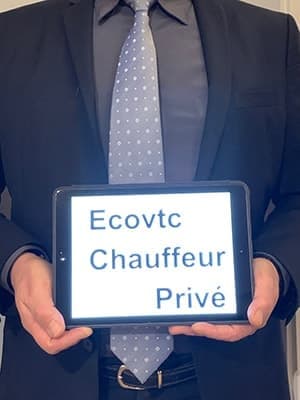 When you arrive, you will easily find your ECOVTC  driver
---
---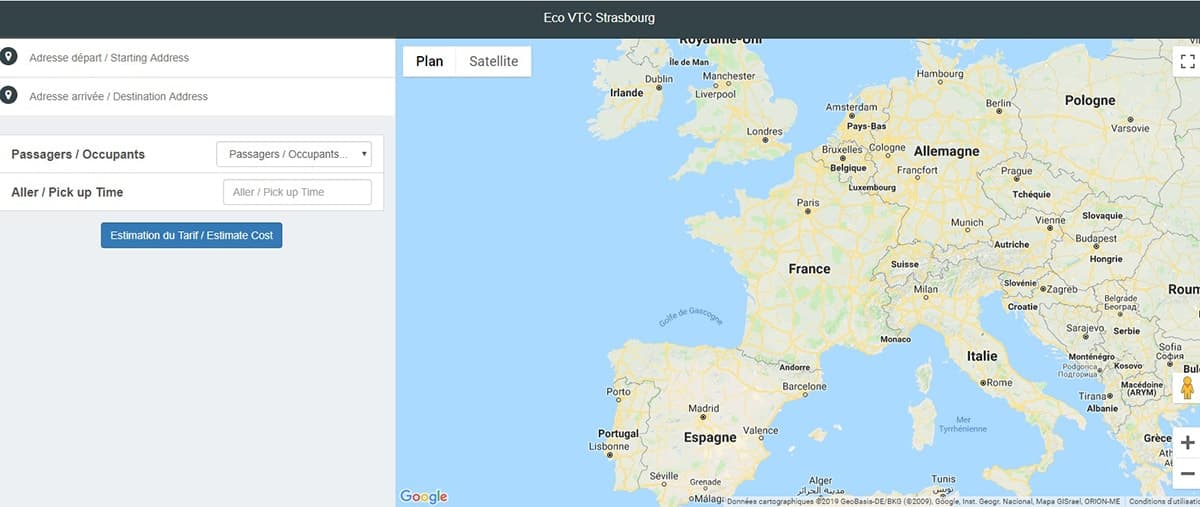 Strasbourg – Mulhouse – Bâle – Metz – Nancy – Stuttgart – Francfort
With ECOVTC – Demand a comfortable journey 24/7
ECOVTC, your private driver in Strasbourg, does everything possible to meet your requirements before & during your trip:
Vehicle with all comforts equipped with an iPad with a wifi internet connection
Quality service with newspapers, water and music of your choice on board
Our strong points:
Many years of experience and hundreds of satisfied customers
We adapt to your needs with the itinerary of your choice
We guarantee you an excellent price/quality ratio
Our objective is your satisfaction. Our private driver in Strasbourg does everything possible to make your journey a unique experience. For us, every customer is important. Your satisfaction is our greatest reward. We have understood that each new customer is the beginning of a new collaboration and a long-term partnership of trust.
---
---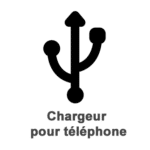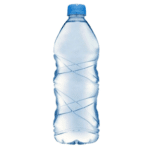 Riyad, President of ECOVTC :
"I am an entrepreneur in the field of passenger transport, and a private driver, for many years. For me, it is a passion that combines the pleasure of driving, the pursuit of excellence and the desire to provide a quality and useful service for my customers.
I created ECOVTC in 2015 to modernise and diversify my transport activity, always in order to meet your requirements and needs.
Since the creation of Eco VTC, the company has not experienced any delays, which is a guarantee of service quality.
Your satisfaction is my greatest reward"
---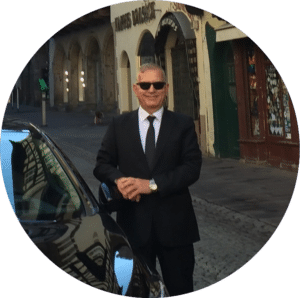 ---
---
---
Click to discover our video
---
Eco VTC is a resolutely modern transport company. Our drivers are specially trained to guarantee you a quality journey and optimal care. We provide all types of transport corresponding to your needs. On request, we will transport you to Strasbourg, to the various districts of the city such as La Petite France, Krutenau, Vauban, or Poincaré. In addition, we will be your partner for your trips with Strasbourg Airport and to the station. As a service, we provide your business and tourist trips. Alsace is one of the most beautiful regions in Europe, we will guide you to discover it on tourist tours. For more information, consult our transport services and do not hesitate to contact us. We are at your disposal 24 hours a day, 7 days a week.
---
Discover all our Services
---
transfer Strasbourg Airport with private driver
Our transport company VTC will handle all your transfers with Strasbourg Airport and airports in the region, in Alsace, France and Germany. We will be your partner of choice and trust for all your travel between your home and the terminal. We will ensure your trip to and from your destination. Our transport service is simple and easily accessible thanks to the availability of our drivers. We suggest you to travel to and from the following airports:
Bâle-Mulhouse Airport
Francfort Airport
Baden-Baden Airport
Stuttgart Airport
Aéroport international de Zurich
private driver in Strasbourg – an alternative to a taxi
---
In order to facilitate your professional or private travel, EcoVtc takes care of your transfers from or to Strasbourg-Entzheim airport, the central station. We offer a quality service that represents a real alternative to the Taxi in Strasbourg.
Our private driver will pick you up at the time and place of your choice: a hotel in Strasbourg, at the office, at your home, in the Petite France district, Krutenau, Contades, Cronenbourg… and drop you off wherever you wish.
EcoVtc adapts to your needs and brings you total transparency by guaranteeing you a fixed rate, whether the road traffic on your journey is the same or not.
Accessible to everyone
FIXED price accessible to all
NO approach charges
Professional drivers
Families Welcome
Quick and Free Booking!
24/24 7j/7
Located in Strasboug, EcoVtc offers you many advantages, both from the point of view of service quality and from the financial point of view.
Indeed, the proposed rates are designed to make the use of a private driver affordable to as many people as possible.
In addition, our prices are fixed in advance, which avoids unpleasant surprises for our customers at the end of the race and adds transparency.
EcoVtc also offers attractive packages for excursions and sightseeing tours, in order to offer the best possible price to our most loyal customers. Thus, half-day, daily or multi-day packages make our rates much more attractive and flexible than those that a taxi or shuttle would offer.
---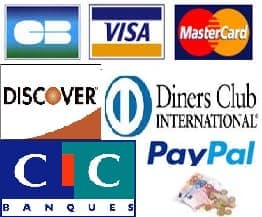 ---
---
ECOVTC, your partner driver in Strasbourg, also serves all the municipalities in the conurbation :
Wherever you want to travel in Strasbourg, you can count on our perfect knowledge of the city and traffic:
Achenheim, Breuschwickersheim, Bischheim, Blaesheim, Eckbolsheim, Eckwersheim, Entzheim, Eschau, Fegersheim, Geispolsheim, Hangenbieten, Hoenheim, Holtzheim, Illkirch-Graffenstaden, Kolbsheim, Lampertheim, La Wantzenau, Lipsheim, Lingolsheim, Mittelhausbergen, Mundolsheim, Niederhausbergen, Oberhausbergen, Oberschaeffolsheim, Osthoffen, Ostwald, Plobsheim, Reichstett, Schiltigheim, Souffelweyersheim, Vendenheim et Wolfisheim.
---
---
Sightseeing tours with private driver in Strasbourg :
Our private driver is the best way to discover Strasbourg, one of the most beautiful cities in France and Europe! You will discover the most beautiful places in the city comfortably seated in our comfortable vehicle with many services on board:
Petite France, Cathédrale Notre Dame de Strasbourg, Palais Rohan, Grande Île de Strasbourg, Place Kléber, Barrage Vauban, Ponts couverts, Batorama, Parc de l'Orangerie, Musée alsacien, Musée d'art moderne élégant, Place Gutenberg, Musée de l'Œuvre-Notre-Dame, Musée des beaux-arts de Strasbourg, Musée historique de la ville de Strasbourg, Cour européenne des droits de l'homme, Palais du Rhin, Ill et l'Église Saint-Thomas.
For more information, see our article about sightseeing tours in Alsace.
---
---
ECOVTC, your private driver in Strasbourg & Alsace! Confidence in addition !
Whatever your destination, the reason for your trip, whether it is professional, family or personal, whatever your requirements, your needs or your imperatives, we will do everything possible to ensure your trip ! Our experience and professionalism is at your disposal for a clear and unsurprising journey !
You can have complete confidence in ECOVTC and your VTC driver and in Alsace. Do not hesitate to contact us !
Eco VTC in Strasbourg now available on your Android smartphone
Eco VTC is now on the Google Play Store. You can therefore download your VTC application directly and free of charge in Alsace. You will therefore stay in touch with your private driver and you can also order a driver wherever you are !
ECOVTC
Your Private Driver in Strasbourg (67)
How to find or contact us
Address : 41 rue Metzeral 67000 Strasbourg